The Damaging Effect of Hearing Loss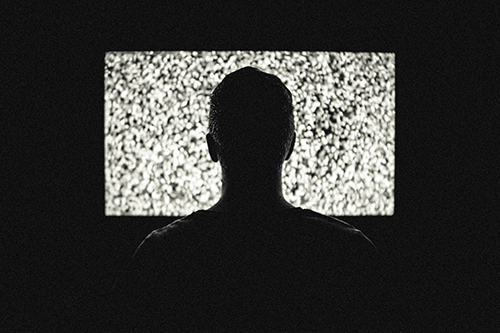 Hearing loss has a damaging effect on those who suffer from it. Even when our communication channels are becoming increasingly visual, with a growing reliance on computers and smartphones, good quality of hearing is still essential.
Most people will try to ignore or pass off what they consider to be minor ailments, but a survey by the NHS, published at the end of 2015, reveals that there are around two million UK residents aged over 55, who do not even realise that they have a hearing problem. Around 20% of people in this age group believe that they do not have any difficulty with hearing, when they are actually suffering from some degree of hearing loss.
It is acknowledged by hearing health charities such as Action on Hearing Loss, that early diagnosis is key. While we may joke about others being hard of hearing, the fact that hearing loss is gradual means that it usually goes unnoticed, or is put down to other factors.
Gemma Twitchen, from Action on Hearing Loss, says: "On average, it takes people ten years to seek help for hearing loss." As gradual hearing loss is not immediately visible, it is a problem that most people live with. It is also presumed to be just one of the signs of ageing, along with forgetfulness and the need for reading glasses, but hearing loss should not be ignored – it is not something that will go away on its own.
This is not a problem confined to the over 55s. Elsewhere in the NHS report, it is revealed that almost 15% of the population in England of all ages have hearing loss to some degree. Around four in five of those aged over 85 have problems with hearing, but this is to be expected. However, hearing problems can begin at any age.
Wearing a hearing aid is not a sign of disability, more a sign of the ability to face up to whatever our bodies decide to do to us. Nowadays, hearing aid technology is so advanced that digital hearing aids can be invisible.
Any professional hearing aid specialist will welcome the chance to assess anyone's hearing and give a diagnosis. In most cases, a regular check-up will reveal no immediate problem. But where a hearing aid would be of use, they can advise the best solution.
Hearing Wales is proud to offer a network of specialist hearing clinics that can offer the best diagnosis and the correct treatment for the entire range of hearing loss problems. Often, earwax removal can bring comfort and relief to those who never realised the extent of their problem, and how easy it was to remedy.
In many cases, a simple microsuction procedure may be the answer to hearing problems associated with ear canal blockage, but if the condition is permanent there are many options that one of Hearing Wales' trained audiologists can recommend.
Book an appointment today to find out about the health of your hearing, and how to relieve any hearing problems.