The Gradual Decline in Our Ability to Hear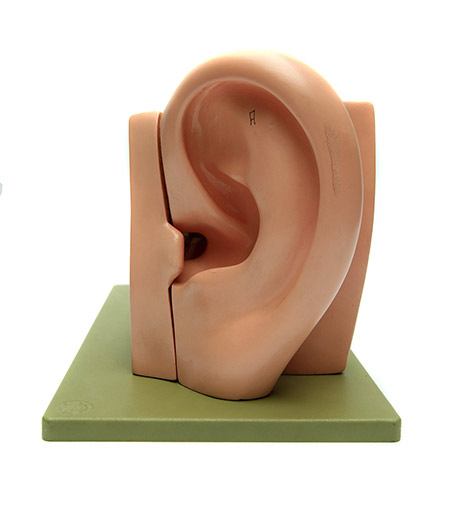 It is natural to ignore what we perceive as small ailments, hoping or imagining that they will get better on their own. Cuts and bruises soon 'heal themselves', and so we tend to ignore other decreases in our bodies and our senses. The most easily ignored is a gradual decline in our ability to hear clearly.
Although this is a common problem that is a natural part of the hearing process, it is essential to have your hearing checked regularly. The leading charity Action on Hearing Loss (formerly the Royal National Institute for Deaf People) advises that using properly fitted hearing aids, when necessary, will not be harmful to people's hearing – the procedure can help to preserve as much useful hearing capability as possible.
It is practically impossible to assess by yourself whether you have a hearing problem, so a regular hearing check-up is just as important as a routine visit to the dentist or an eye test.
Hearing loss can lead to many other problems in daily living. Recently, Dr Hilary Jones, well-known for his many TV appearances over the last three decades, warned people on Guernsey, where he practises, about the importance of regular hearing checks. Highlighting recent research which revealed that there are believed to be around four million people in the UK living with undiagnosed hearing loss, he went on to explain that problems with hearing can not only have a detrimental effect on everyday life, but are between two to five times more likely to lead to the onset of dementia.
In addition, Dr Jones said that hearing problems may lead many to feel "cut off, confused and even paranoid". His recommendations to prevent hearing loss included keeping volume levels of television, MP3 players and stereos at a low level and having regular hearing check-ups.
Last year, the government produced its Action Plan on Hearing Loss, a partnership between all sectors involved in hearing health, This demonstrates the extent of what is largely a hidden, ignored or undiagnosed problem, with an estimated nine million UK residents suffering from some degree of hearing loss. Of these, it is reckoned that four million cases are undiagnosed.
Often, hearing problems are caused by a simple blockage in our ear canals. Earwax removal is one of the most common procedures carried out by trained audiologists at one of the many dedicated Hearing Wales treatment centres. Patients are relieved at the instantly improved quality of their hearing, and how simple the solution to their problem. Modern techniques such as microsuction have helped to make the procedure even easier.
At the same time as the procedure, the audiologist can carry out a thorough hearing test, to asses general auditory health and, if necessary, discuss whether hearing aids need to be fitted.
Our hearing is just as important as any of our other senses, but because hearing problems occur gradually, and are not instantly noticeable, they can often go untreated. A hearing aid specialist will advise the right course for every patient.