Superb range of digital spectacle hearing aids now at Hearing Wales
Digital Hearing Aids in Spectacles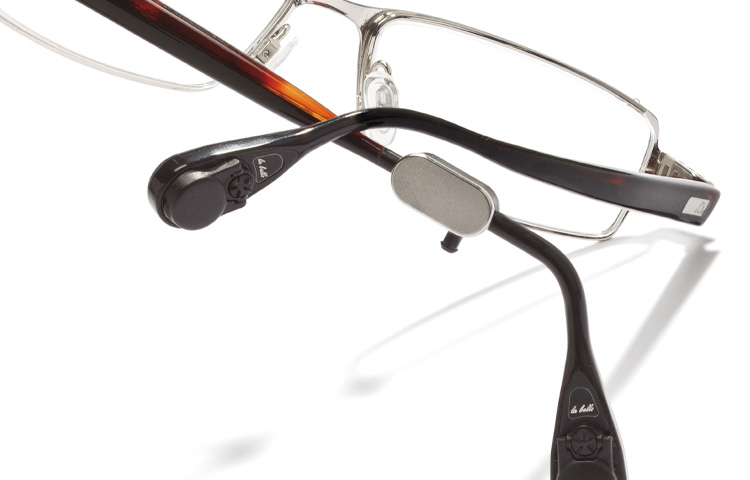 If you have a problem with your hearing but are unhappy to wear a traditional type hearing aid, then the La Belle could be the digital hearing aid answer for you.
La Belle comes from Bruckhoff, experts at putting hearing aids onto glasses. Now they can fit a digital hearing aid onto your glasses! Their hearing aids are nearly invisible because they are hidden in the arm of your spectacles.
Experts On Spectacles With Built In Hearing Aids
Their precise technology is tried and trusted and they have refined it even more with their latest generation of the digital La Belle. And if you don't already wear glasses then there is a selection of attractive ladies and gentlemen's frames available. This incredible hearing aid is suitable for people suffering from a mild to severe conductive hearing loss.
Attractively Designed & High Quality
The glasses are attractively styled and few will guess that they contain a high-quality digital hearing aids. So if you feel you are missing out when you are watching TV or going to the theatre, cinema, meetings or out shopping then take a look at the La Belle, it could bring the joy of living.
Air Conduction & Bone Conduction Hearing Aid Specs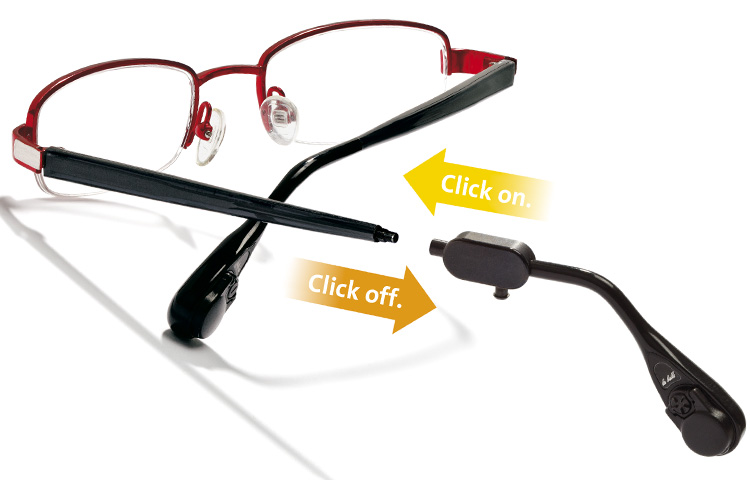 A number of instrument types are available from Bruckhoff to suit most types of hearing loss, including RICs for mild to moderate loss, AC for moderate to severe loss and BC for conductive loss. The instruments can be attached to any number of frames that have been adapted. You can have them attached to your long distance glasses when you're driving, reading glasses for close work or even your sunglasses.
So if you think Spectacle Hearing Aids are for You, Why don't You contact us at Hearing Wales to make an appointment.