The news that Claritas Hearing has gone into administration is set to cause alarm among the tens of thousands of people with hearing loss who have bought hearing aids directly from Claritas Hearing (previously UK Hearing Care) or via Age UK.
Claritas Hearing was an independent UK audiology firm which sold hearing aids including aftercare under the banner of its 'Hearing Revolution' and they were the chosen supplier for charity Age UK.
The situation that they are now in liquidation may leave people feeling uncertain about the future. If you live in Wales or South West England, Hearing Wales can help. We are offering Clarita's and Age UK customers peace of mind and full aftercare.
Find out what you are entitled to
Following official confirmation of the firm's administration, a spokesperson from the British Society of Hearing Aid Audiologists (BSHAA) made the following statement about aftercare for Claritas Hearing and Age UK customers.
It's important that Claritas customers continue to take care of their hearing and they should not wait for the results of the administration process before making alternative arrangements.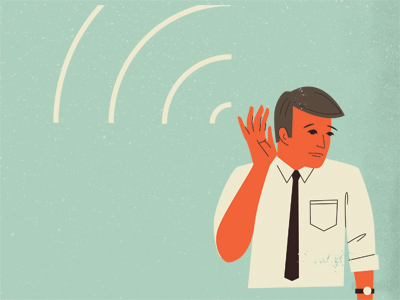 All our audiology team at Hearing Wales are part of BSHAAs recommended list of local audiologists, and we would be happy to help support Age UK and Claritas Hearing customers with ongoing support for the hearing loss
What to do next?
We would advise finding out in full of Age UK or from Claritas Hearing's administrators what you are entitled to in terms of refunds or warranties for your hearing aids.  You can contact the administrators, RSM, on 0113 285 5000 write to them at RSM Central Square, 29 Wellington Street, Leeds LS1 4DL.
---
Free aftercare and hearing tests with Hearing Wales
However, if you need assistance and want to guarantee hearing aid aftercare for yourself or a loved one, Hearing Wales can help.
We will be able to assign the Claritas or Age UK customer with a professional independent audiologist in their area. We can offer:
Free home visits or appointments at our clinics in Swansea, Narberth and Cardiff 
Regular Hearing Checks and Adjustments
If your hearing aid is faulty and within your warranty period, our audiologists will arrange any service work with the manufacturer directly.
We also have state of the art Microsuction ear wax removal (link) facilities at all our clinics
Warranties
Your hearing aid from Claritas Hearing should have come with a warranty. This warranty is between yourself and the manufacturer of the hearing aid, which is likely to be a company such as Starkey Hearing UK, or Sonova (Phonak, Unitron).  This warranty should be unaffected, regardless of what happens to the supplier or agent.
Call us for more advice
If you have any concerns about where you stand now or would like to speak to one of our advisors for more information on how Hearing Wales can care for your hearing and your hearing aids. 
Contact us on 0800 313 4304 to book an appointment at one of our hearing centres in Cardiff, Narberth or Swansea.
Other news from Hearing Wales