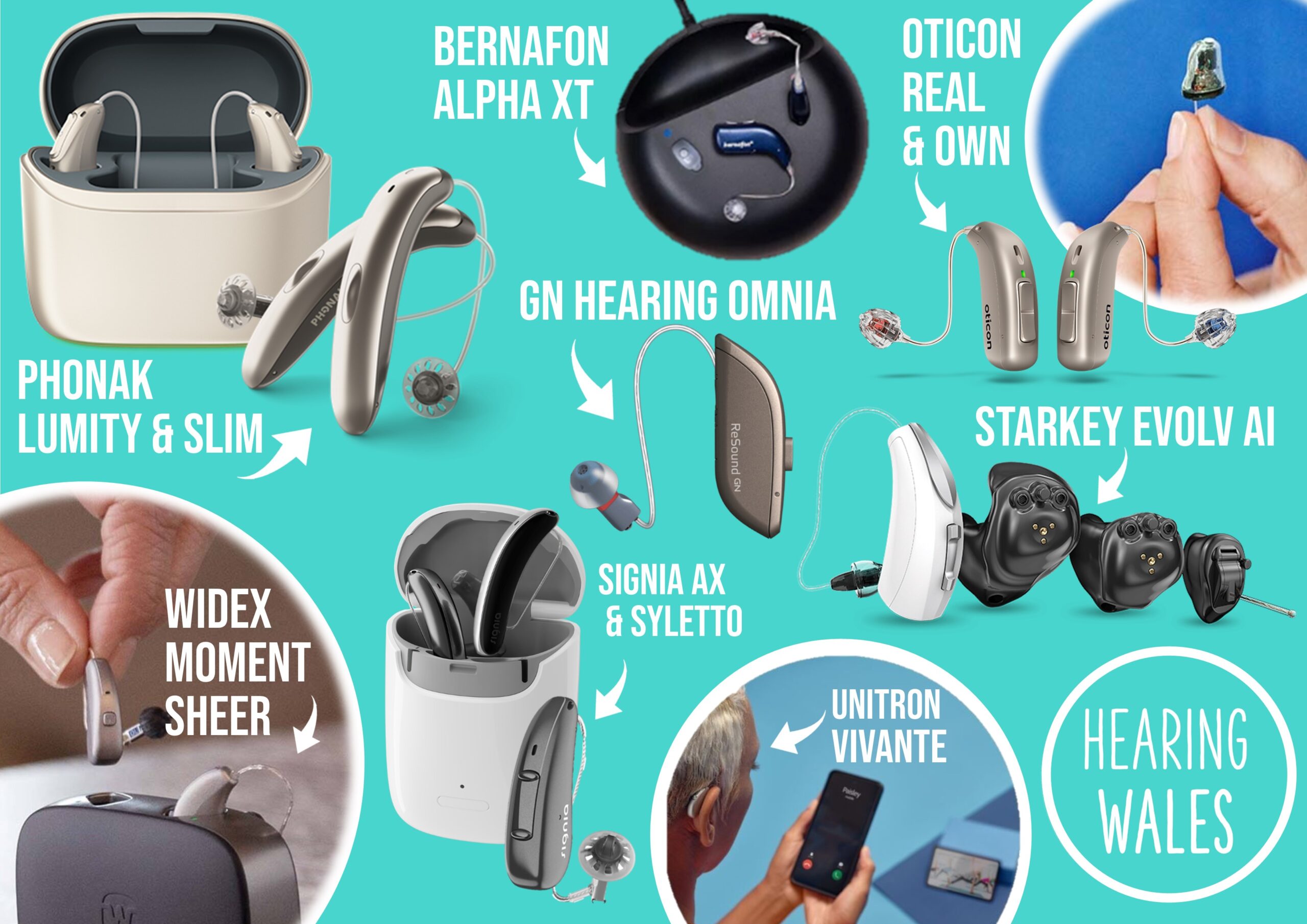 Our Round Up of the Latest Hearing Aids This Summer!
At Hearing Wales, we are completely independent so can offer you access to ALL the latest hearing aids from the UK Manufacturers, to find the best solution for you personally.
All have innovative technology included including
Fully Rechargeable RIC style (no more fiddly batteries!) – some manufacturers also offer rechargeable custom hearing aids too!
Bluetooth enabled to connect with smartphones and other devices for calls and streaming
AI Technology to help the aids learn your hearing environments and adjust to your day to day life
Stylish Designs  in a range of colours and discreet styles to suit you
Dedicated Phone Apps to help better control your hearing in any situation, including volume and program adjustments
Each manufacturer provides a unique angle to improving patient hearing experiences, offering customised noise cancelling, speech directionality and much more. Our expert Audiologists will test your hearing,  and listen carefully to your hearing history and lifestyle in order to perfectly match your hearing loss to the best hearing aids for you.
Click the links below for more information  on each of the latest ranges. 
---
Other news from Hearing Wales