A Leading Global Manufacturer of Hearing Aids
Phonak are one of the world's leading manufacturers in hearing acoustics, with their sole focus being on developing innovative systems to help improve the lives of people suffering from hearing loss.
With a passionate and driven workforce behind them, they're able to break the technological boundaries to produce some of the most advanced hearing aids around. Even ones that are 100% invisible… This is why we consistently use Phonak year after year as one of our suppliers of hearing aids at Hearing Wales.
Phonak Lyric Hearing Aid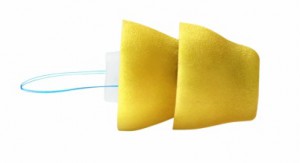 Gone are the days of uncomfortable and unsightly hearing instruments wrapped around the ear, as the Phonak Lyric is completely invisible from every angle. As the world's first 100% invisible hearing aid, the Lyric is the most innovatively designed system on the market – it's so invisible, you might even forget you're wearing it.
Placed comfortably in the ear canal, the Lyric is there to stay for months with no need to remove for maintenance, battery changing or even day-to-day activities. That's right, the Lyric stays in place during exercise, sleeping, talking on the phone and even showering.
Not only does the Lyric excel in comfort and practicality, it also delivers exceptional sound quality. The system works with your ear's natural anatomy to help amplify sound close to your ear drum via the device. You'll find that this helps improve directionality and localization of sound, as well as reducing background noise.
Phonak Sky Q Hearing Aids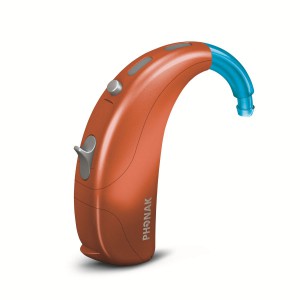 Form factors: RIC, M13, SP, UP
Designed exclusively for kids, the Phonak Sky Q comes in a variety of mix & match colours and stickers to help bring out children's personalities with their new accessory. The Sky Q is fun yet practical, as it is resistant to water, sweat and dust to ensure the highest durability.
The device features state-of-the-art technology to help reduce background noise whilst clearly detecting the sounds you want to hear. Innovative technology enables the device to deliver high quality sound on windy days, in noisy locations and has the power to soften some harsh, loud sounds that you might not necessarily want to hear at full impact.
Phonak Venture/Audéo V Hearing Aids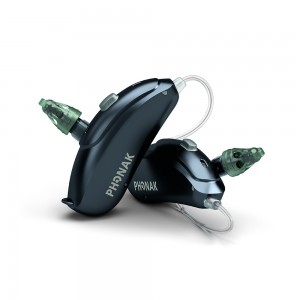 Audeo V30
Audeo V50
Audeo V70
Audeo V90
Form factors: 10, 312, 312T, 13
Another new addition to the Phonak hearing aid family is the Audéo V Receiver-In-Canal. The Audéo V boasts twice the processing power and up to 30% less battery consumption, thanks to the company's brand new Venture platform.
The device promises a seamless listening experience, whether that be in a noisy car, a concert hall or a crowded café – AutoSense OS has got your back and has the ability to adapt to any sound environment, and zoom in on a single voice.
The tech-savvy device comes in a range of models for a choice of performance levels, and accessories such as Phonak EasyCall and ComPilot Air II allow the system to wirelessly connect to Bluetooth for ease of use with cell phones, TVs, tablets and computers. The Phonak RemoteControl App enables the user to turn any smartphone into an advanced remote control to select hearing programs and audio sources, and adjust volume settings.
Phonak Virto Q Hearing Aids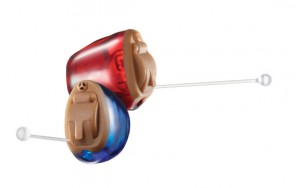 Virto Q30
Virto Q50
Virto Q70
Virto Q90
Form factors: Nano, 10, 312, 13
Based on your personal preferences, the Phonak Virto Q comes in a range of small to invisible models, for a hearing aid to support your individual needs. The device is crafted to fit your ear canal for optimal comfort and highest sound quality. Available in the range is the smallest ever custom hearing aid – The Phonak Virto Q-nano – which can be customised to sit virtually invisibly in your ear canal.
Special features enable you to clearly understand speech when the wind is blowing, and StereoZoom allows you to zone in on a single voice in a crowd, so you pick out the sound you want to hear. DuoPhone improves phone call experiences as the signal is heard in both ears, and ZoomControl can focus on a different direction for effortless understanding when you cannot easily face the speaker.
The Virto Q can easily be connected to mobile phones, computers, TVs, game consoles and MP3 players for ease of use via wireless accessories ComPilot and TVLink S. Also compatible is the Phonak CP1 cordless phone; disguised as a standard phone, but specially adapted to transmit sound to both ears, reducing background noise.
Naída Q Hearing Aids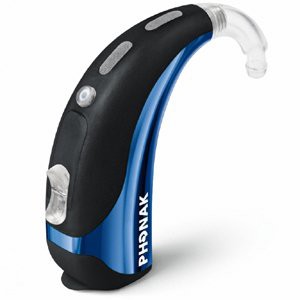 Naida Q30
Naida Q50
Naida Q70
Naida Q90
Form factors: RIC, UP BTE, SP BTE
The water and dust resistant Naída Q is specially designed to enhance cosmetic appeal, with a Power SlimTube option and a range of styles available. The device is packed with special features such as Speech In Wind, StereoZoom, DuoPhone and ZoomControl, as well as SoundRecover to help with ease of hearing high-pitched sounds.
The Naída Q is compatible with Roger Technology for improved speech understanding in noisy situations and over a long distance. The Roger Pen accessory enables you to instantly reduce background noise and transfer the sound of the speaker's voice directly to your hearing aid. The Roger EasyPen features a fully automatic wireless microphone, to help you interact and understand in challenging listening situations, be it in a group or one-on-one conversation.
In short, Phonak have pulled out all the stops to produce some of their best hearing aids yet for 2015, which cater for all types of hearing loss and problems, and are highly customisable to fit the needs of the individual. The company is accredited with being one of the global leaders in the hearing aid industry, and they continue to produce high quality, innovative hearing acoustics to considerably improve the quality of life for those suffering with hearing loss.
Other news from Hearing Wales