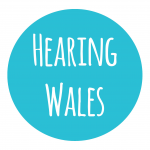 Hearing Wales invite all hearing aid users the chance to experience the Starkey Livio AI in person, with free 30 day trials available from today.
Book a FREE, private consultation with one of expert Audiologists, to find out how the Starkey Livio AI could improve your life.
We have appointments available at our bespoke clinics Swansea, Cardiff and Narberth – but hurry – slots will fill up fast!!
Call us today on 0800 313 4304 to book your appointment – free of charge and no obligation. 
---
Starkey® Hearing Technologies has reinvented both the hearing experience and the hearing aid with Livio AI.
The Livio AI is the world's first hearing aid to use integrated health sensors and artificial intelligence, and the first to track physical activity and cognitive health.
To explain what that means for hearing aid wearers – The Starkey Livio AI is a huge leap forward for the hearing aid market, combining the latest improvments in hearing technology with the ability to track your health and cognitive data using the built in sensors.
The list of benefits from these hearing aids are huge, representing an understanding of the changing needs of hearing aid users.
Some of the key benefits Livio AI 
Universal Bluetooth connectivity, for streaming phone calls directly through the aids, plus connecting to music and media.
A brand new App called Thrive, to both monitor and explain the data collected by the health sensors, but also helpful features like volume control and settings.
Integrated language translation via the Thrive App
Adaptive car mode – to reduce the problem sounds associated with driving and wearing hearing aids
Fall detection – the sensors in the aids will be able to tell if the user has a fall, and send a notification to another person. This is still in the process of being added to the app, but is a really exciting feature that will offer piece of mind to users and their families
New Hearing Reality™ technology reduces noisy environments by 50%, significantly reduces listening effort and enhances speech clarity, while artificial intelligence optimizes the hearing experience.
What Starkey have to say about the Livio AI: 
Starkey President Brandon Sawalich said:
"First and foremost, Livio AI is the best performing and best sounding hearing aid we have ever made. We have transformed a single-use device into the world's first multi-purpose hearing aid, a Healthable with artificial intelligence. Livio AI is so much more than just a hearing aid, it is a gateway to better health and wellness."
Starkey Hearing Technologies CEO Bill Austin said:
"I have dreamed about this for so long, and we are finally realising this vision thanks to our incredible team.
"My vision has always been to help people live better. By giving them better technology, we will help them live longer, healthier, happier lives."
How integrated sensors and AI helped Starkey Hearing Technologies transform the hearing aid
Starkey Hearing Technologies Chief Technology Officer Dr. Achin Bhowmik:
"Artificial intelligence is rapidly changing the world around us.
"This technology optimises users' hearing experiences and enables them to continuously monitor and improve their overall health."
This cutting-edge technology allows people to take a proactive and personal approach to treating hearing loss, which has been linked to dementia, cognitive decline and social isolation.
for more information, click here
Other news from Hearing Wales