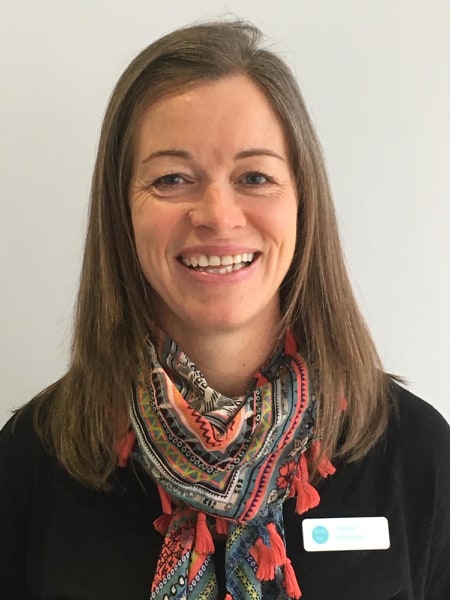 The second in our Meet the Team at Hearing Wales series introduces us to Trainee Audiologist and all-round Superwoman, Fiona Stares.
Fi is currently finishing up the extensive training to qualify fully as an audiologist, as well as helping to keep business running in the four Hearing Wales offices, raising two boys and running, swimming and cycling around the roads and lanes of Gower.
We asked Fi what made her decide to become an audiologist:
"I'd been working as an assessor for Gower College for IT Apprenticeships for some years. I had enjoyed it but really needed a new challenge. Hearing Wales were looking for an audiologist and one of their Directors was keen to give me the opportunity to train. This was an opportunity I could not refuse at my age – the chance to be an "ologist"! It's never too late after all.
Fi is currently flat out with her training for a Hearing Aid Audiology Degree and is due to qualify at the end of this year but told us she enjoys her role:
"I enjoy interacting with people and being able to offer them the advice and help that can make a difference to their quality of life, and in some cases change how they live their life.  No one situation is ever the same so there is real variety in the role.
On the rare moments she isn't studying Fiona relaxes outdoors:
"When I am not working or studying – which is all I seem to be doing at the moment- I like to run, swim and cycle.  I enjoy watching my two boys play rugby and I try to get outside on the coastal paths round Gower as much as possible."
Other news from Hearing Wales