Oticon has always taken the approach of developing hearing aids that support the brain in how it makes sense of sound. Most conventional hearing aids are designed to focus on speech coming from in front of you. Using guestimates and human hypotheses to assist in speech and reduce background noise. In fact this method stops your brain from receiving all the sound information it needs.
Their new offering, Oticon More goes one step further. This remarkable piece of technology is based around new research that shows the brain can handle access to more information from the full sound scene and that by providing the brain with more sound, he user will have a better and clearer hearing experience.
The chip
The Polaris microchip is the backbone of Oticon More. It is purpose-built for hearing aids. This focused approach allows it to constantly run a trained 'Deep Neural Network' while powering all the technologies in Oticon More with more speed, precision and capacity than was ever possible before. The 'Deep Neural Network' (DNN) in its hearing aid was trained using 12 million sound scenes from real life. This optimizes the way Oticon More makes sounds more distinct, working seamlessly across varying listening environments. With this integrated intelligence, Oticon More has learned to recognize all types of sounds, their details, and how they should ideally sound – all in order to optimally support the brain.
Scanning and analysis of the sound scene
MoreSound Intelligence scans the full sound scene 500 times per second, resulting in a precise analysis of all sounds and the complexity of the surroundings. It then applies the user's personal listening preferences to establish a clear target for how to handle all varying sound scenes.
Processing and contrast enhancement
Conventional hearing aids use a compression system to reduce loud sounds and amplify quieter sounds. MoreSound Intelligence differs in that it precisely organizes the sounds around the user, and then utilizes the DNN's vast training from real life to process and create contrast between the identified sounds. The result is a more natural representation of all sounds in a clear, complete and balanced sound scene.
Better speech understanding
Even as Oticon More gives the brain access to more sound (30% more!), it makes it easier for the brain to understand speech. Tests show Oticon More increases speech understanding by 15% when compared to its' predecessor Oticon Opn S.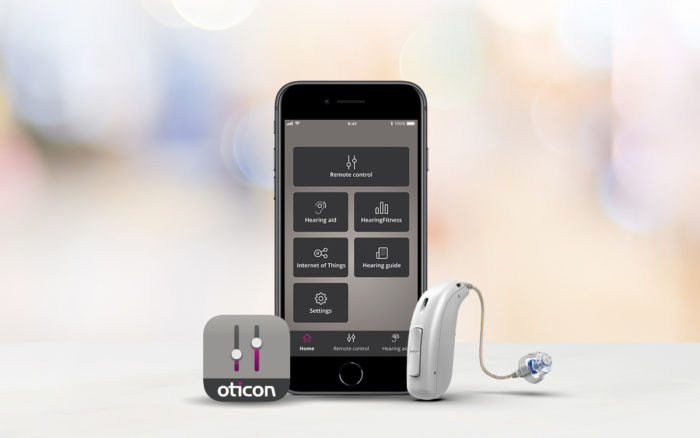 Connectivity
Oticon More is a made for iPhone hearing aid but it works with the new Android protocol for Audio Streaming for Hearing Aids (ASHA), meaning you can stream directly from both Apple and Android devices.
Rechargeability
Oticon More is available in a rechargeable model, meaning you can plug it in overnight and never have to change a battery again. Just three hours of charging will give the user a full day of battery life.
---
INTERESTED IN THE OTICON MORE HEARING AIDS?
Call us on 0800 313 4304 for information and pricing.
The hearing aid is available in three technology levels (and three price points) to suit different hearing needs, lifestyles and budgets:
Oticon More 2
Oticon More 3
 These are available in behind the ear, RITE style only at the moment, but all options are Rechargeable and offer Bluetooth Connectivity.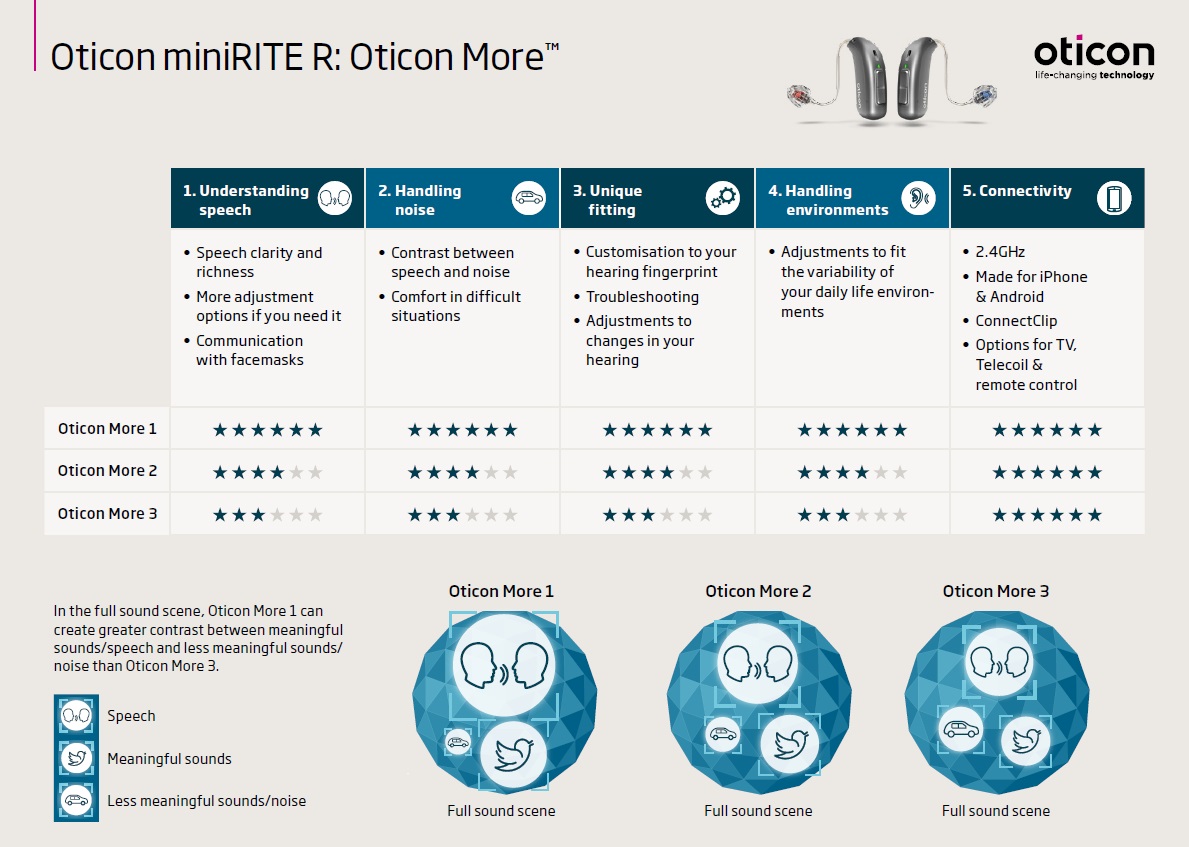 Available in 8 colours: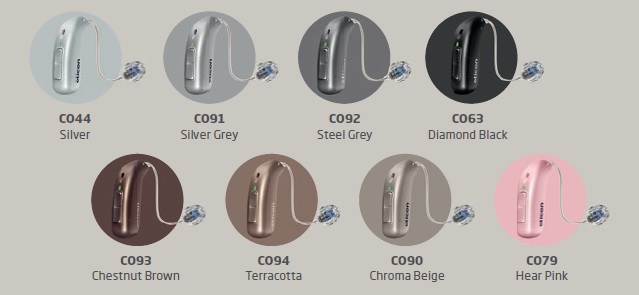 Written by Danielle Spencer, Audiologist at Hearing Wales.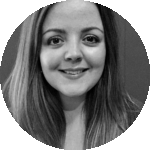 Other news from Hearing Wales