Signia Styletto NX – Transforming the image of hearing aids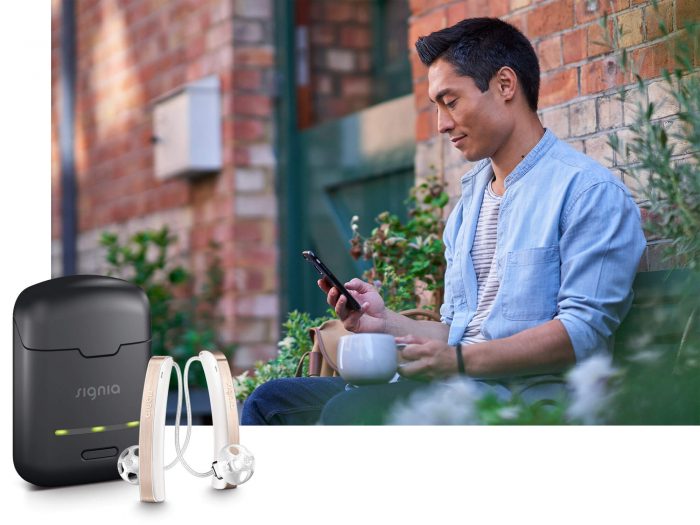 A design triumph
We're really taken with Signia's new beautifully designed Styletto range, launched on their latest Signia NX platform.  We predict this will shake up hearing aid styling across the board.
The slim line receiver-in-canal (RIC) Stylettos come in three excitingly desirable colour combinations –
Dark Granite/Silver, Cosmic Blue/Rose Gold and Snow White/Rose Gold – we'd struggle to pick our favourite!
This great video explains the thinking behind this innovative new product.
Video courtesy of YouTube
Transformational
The world's first SLIM-RIC hear wear combines style with high-tech performance. Its available in performance levels: 3NX, 5NX, and 7NX. Find out more here.  
Wearers don't have to fiddle with batteries or be stuck indoors while their rechargeables are plugged in for a full re-charge – instead the Styletto allows on-the-go charging freedom from plugs or cables with their ultra-slim portable charging case.
If you're thinking about upgrading, ask our audiologists about trialling the Styletto. We offer a 30 day full money back guarantee with all our replacements for your piece of mind.
Call us today on 0800 313 4304 to book a free, no obligation appointment or pop into one of our clinics in Swansea, Cardiff or Narberth. 
Other news from Hearing Wales