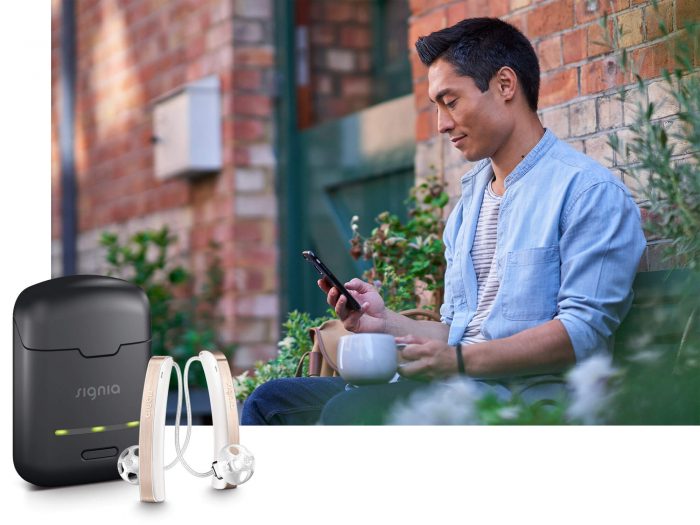 A design triumph
We're really taken with Signia's new beautifully designed Styletto range which we think shake up hearing aid styling across the board.
The slim line receiver-in-canal (RIC) Stylettos come in three excitingly desirable colour combinations –
Dark Granite/Silver, Cosmic Blue/Rose Gold and Snow White/Rose Gold – we'd struggle to pick our favourite!
This great video explains the thinking behind this innovative new product.
Video courtesy of YouTube
Transformational
The world's first SLIM-RIC hear wear combines style with high-tech performance. Its available in performance levels 7, 5 and 3.
Wearers don't have to fiddle with batteries or be stuck indoors while their rechargeables are plugged in for a full re-charge – instead the Styletto allows on-the-go charging freedom from plugs or cables with their ultra-slim portable charging case.
If you're thinking about upgrading, ask our audiologists about trialling the Styletto.
Other news from Hearing Wales