A Hearing Wales exclusive – try the new Phonak Audeo MARVEL
With the festive season nearly upon us, you may be wondering if there is any new hearing aid technology that can offer an improvement to your hearing, to ensure you don't miss any important conversations with family and friends.
Hearing Wales would like to offer you an early Christmas present, an exclusive first look at the latest innovation from the leading manufacturer, the new Phonak Marvel.
These multifunctional hearing aids deliver excellent sound quality, are rechargeable for easy use and connect directly to your smartphone. You can enjoy true hands-free phone calls and stereo sound quality for streaming music, videos, eBooks and much more. With a simple plug in and play solution called TV Connector, you can also enjoy your favourite TV shows and movies. Its just like using wireless headphones, but maybe even better.
Come and see us – and try the new Phonak Marvel for yourself
We are holding two free open days at our local clinics in Swansea and Narberth the run up to the festive season. You can have a free hearing test and try the new Phonak Marvel for yourself:
SWANSEA CLINIC:
Tuesday 11th December, 9am – 5pm
47-48 The Grove, Uplands, Swansea. SA2 0QR
NARBERTH CLINIC:
Friday 14th December, 9am – 5pm
2, High Street, Narberth. SA67 7AR
What makes Phonak Marvel hearing aids so marvellous?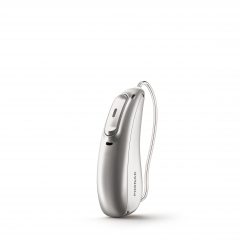 Powerful rechargeable battery – long lasting solution
Exceptional sound quality from the first fit
Better speech understanding in noise and conversations
Direct connectivity to smartphones
Top rated streamed sound quality
Call us today on 0800 313 4304 to arrange your FREE personal demonstration and FREE 30-day trial of the new Phonak Marvel. Plus, we will be offering exclusive promotions and unmissable discounts to customers who attend our open days, so please call us for more information and to reserve your appointment.
It's not just a great hearing aid. It's a multifunctional marvel.
We look forward to helping you hear more clearly.
Other news from Hearing Wales