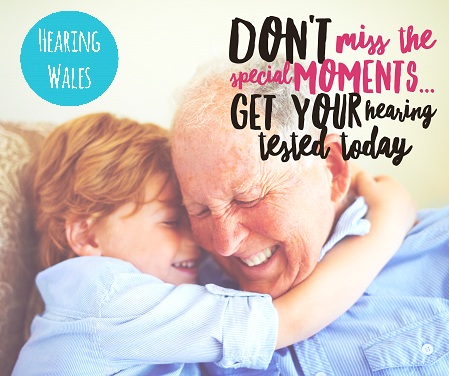 It seems as though there are more and more 'awareness' days or weeks for some cause or another every year. Most of them are worthwhile of course, and here at Hearing Wales we're all set for Deaf Awareness Week which kicks off from 15th to 21st May. Run by national charity Action For Hearing Loss, our team will be helping spread the message about hearing loss and deafness, conditions which are set to increase dramatically in the near future.
 The charity recently forecast a rise by 40% by 2035. Therefore predicting the number of people suffering such difficulties will rise rom one in six to one in five, as has called for more investment in treatment and research into hearing loss.
Lead Audiologist at Hearing Wales, Ben Davies said:
"There are a number of factors that are pushing up the prevalence of hearing loss in the UK and further afield, from an ageing population to the ongoing legacy of industrial work and high noise exposure"
"There is good news however, and the technology to help patients suffering hearing loss is constantly evolving"
"it is colossally sensitive and can be tailored much more precisely to an individual's day to day needs"
There is a raft of information about all kinds of hearing loss and how we can help on the Hearing Wales Website, and we will be posting daily on matters relating to hearing loss and raising awareness.
Anyone wanting a free one to one consultation about their hearing loss concerns and the technology to help the can get in touch with Hearing Wales on 0800 313 4304
Other news from Hearing Wales