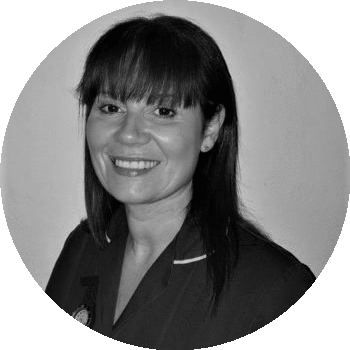 Hearing Wales is the first audiology company in our region to offer Microsuction earwax removal by an ENT trained nurse.
Melanie Steadman is a Registered General Nurse (RGN) who joined Hearing Wales at our Swansea clinic four years ago. She qualified as a nurse at Morriston Hospital in Swansea and gained ear wax removal training at Unversity College London, lead by ENT consultant. She has also worked alongside ENT consultants in Gorseinon and Singleton Hospitals.
Microsuction is considered by medical experts to be the Gold Standard procedure for removing earwax and improving your hearing. Its safe, quick, clean, convenient and effective.
You can pop in for  micro suction ear wax removal in any of our hearing centres in Cardiff, Swansea or Narberth.
 Why worry about wax?
While it's not exactly a dinner-table subject, earwax is important stuff.
First, it protects and moisturizes the skin of ear canal, preventing dry, itchy ears. Second, it contains special chemicals that fight infections. Finally, it acts as a shield between the outside world and the eardrum. When dust, dirt, and other things enter your ear, the earwax traps them so they can't travel any further.
But in excess it can cause our ears to feel blocked and can impede our hearing. That's when Microsuction can help.
Safe and effective
Microsuction is a procedure which uses gentle suction to remove excessive or troublesome ear wax or debris from the ear canal. Microsuction ear wax removal is performed with the aid of an operating microscope and a finely calibrated suction device.
No materials or liquids are introduced to the ear during the procedure.
Find out more about here: https://hearingwales.com/wax-and-microsuction/ 
Trust our specialists
Lead Audiologist at Hearing Wales Ben Davies said:

"When people choose an audiology firm to look after the delicately-balanced mechanics of our hearing, they put a lot of trust in their expertise and experience.

"With Melanie carrying out Microsuction at our Uplands clinic, our clients can have an extra level of trust that they are in the hands of an ENT-trained nurse."
We also have 4 expert audiologists who are fully qualified to offer micro suction wax removal too. We pride ourselves on having an experienced team to support clients with both excess wax that may cause or worsen existing hearing loss.
Our standard price for microsuction ear wax removal is £45, for either one or both ears.
Other news from Hearing Wales