Hi, I'm Ess, I'm 34 years old and a busy mum of 2 under 3s!
If you've ever been a Mum then you will understand how important your hearing is when dealing with little ones.  I've had a hearing loss since birth which progressively deteriorated to severe/profound, and to cut a long story short I had worn an (unreliable) over-the-counter hearing aid for about 15 years.  However, when my first child was born I realised I could not depend on my former hearing aids, and made an appointment for a private fitting from Hearing Wales.
I really did not think anything would be very helpful, as all my previous experience (if that is the right word) had been with my former aid which was a universal 'listening aid' rather than a programmed hearing aid.  By contacting Hearing Wales I acted out of responsibility more than anything else – but I'M SO GLAD I DID!!!  I can still remember the moment my aid was turned on and I realised how much I had been missing… my baby was babbling but I hadn't known! I could hear my husband with no problems! (is that good or bad??!!) The doorbell ringing, people talking, the birds singing, music playing – all sounds that I never heard clearly with my old aid.
My Hearing Aids
I currently wear a Phonak Virto V which fits completely into my ear and is very discreet.  It has a vent which ensures my ear does not feel blocked when I'm wearing it, and it is really easy to use – just pop it in and off you go.  The sound feels so natural and musical, although it doesn't stop my youngest from sounding like a banshee when she's grumpy…!!  My oldest child is talking constantly these days, and knowing that I could not hear him without my hearing aid makes it worthwhile for this alone.  It gives me confidence to go about the day, knowing that I will hear my children crying or any ominous noises that might occur… I used to look at other mums talking to their children as they were pushing their front-facing buggies, and think 'I could never do that – I wouldn't hear what the child was saying'… but not any more!!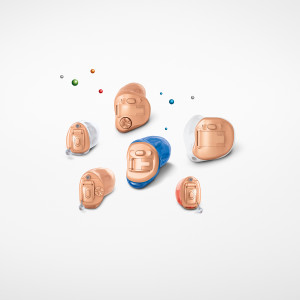 The service I have received from Hearing Wales has been fantastic and I cannot recommend Hearing Wales or this aid highly enough.  I'm so thankful I took the road to better hearing – and they may not know it yet, but my children are so thankful too!!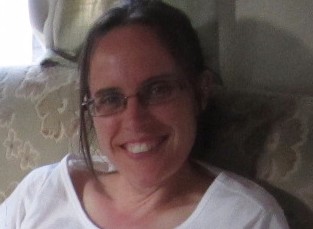 Ess x
If you want any advice on hearing aids, or would like to find out more about your hearing loss, please call Hearing Wales on 0800 313 4304
Other news from Hearing Wales