An audiologist's review of the Phonak Paradise hearing aid, by Danielle Spencer
Swiss manufacturer Phonak have launched their newest hearing aid offering in August 2020, the 'Phonak Paradise'. This hearing aid supersedes the Phonak Marvel range and has some impressive improvements.
The Chip
The hearing aid boasts an all new Processing Real-time Intelligent Sound Management (PRISM) microchip. It has twice the memory of the Phonak Marvel model, meaning it has more Bluetooth connectivity options and can provide more power output without high battery drain.
Connectivity
The Paradise can connect to 8 different Bluetooth devices and have two connected simultaneously. The app allows the user to control the listening environment, volume, bass/treble balance and even the level of noise cancellation.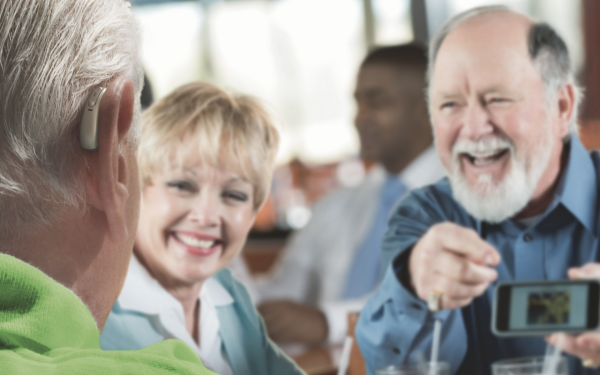 Motion Sensors
The Paradise features state of the art built in motion sensors which allow the user better hearing and sound directionality when out walking or running while having a conversation. This feature detects when the wearer is standing still or moving, as well as how challenging the hearing situation is, meaning a more natural sound and better sound focus.
Tap Control
Previous models have used a push button on the aid to access Bluetooth features such as answering calls or pausing streaming. The Paradise goes a step further with Tap Control. A simple double tap of the hearing aid alleviates the annoyance of numerous button presses and you can even use it to activate Voice Assistants such as Alexa, Siri or Google on your smartphone.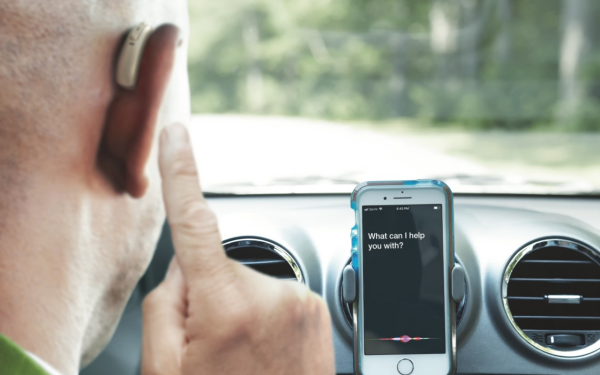 Rechargeable
As with the previous two generations of Phonak hearing aids (Belong and Marvel), the Paradise comes in a rechargeable option. It is worth noting that the features of Motion Sensors and Tap Control are only available in the rechargeable version, and only in the upper levels of technology. The aid possesses an impressive battery life. A typical wearer should get a minimum of 16 hours use from a full charge (this includes 8 hours of 'normal' use and 8 hours of streaming/tv connector use). With no streaming you can get 24 hours use.
Conclusion
All in all, the Phonak Paradise is a big improvement on its predecessors. If you're tech savvy and looking for a hearing aid that has user friendly controls, more Bluetooth options than ever and state of the art features this may be the hearing aid for you. It comes in four technology levels:
Bronze – Phonak Audeo Paradise P30 – This entry level option is great for people who want help hearing speech in quiet situations, a small amount of background noise and watching TV.
Silver – Phonak Audeo Paradise P50 – This is a great option for users who want extra help in background noise but who are also budget conscious. At this technology level and above motion sensors come into play, meaning these give the user a more natural and focused sound.
Gold – Phonak Audeo Paradise P70 – The gold level of technology has all the features of the Silver but adds in some exciting new ones. If the Tap Control is a feature that appeals to you then the P70 or above is the right choice. Wind noise reduction and an automatic music program means they are also perfect for those who are keen on music and being outdoors.
Platinum – Phonak Audeo Paradise P90 – With all the features of the P70, the top of the range P90 has a built in Speech Enhancer and Dynamic Noise Cancellation making it an excellent option for people with busy lives who find themselves in many varying challenging listening environments.
Real client experience                          
Mr Coleman from Killay, Swansea has recently been fitted with Phonak Audeo Paradise P90 rechargeable hearing aids. (He previously used Phonak Audeo Belong B90 rechargeable hearing aids.)
In his words: "The new hearing aids are a lot better than my last set! I thought it was time to upgrade to the latest technology and I can honestly say I am hearing a lot better, especially when I'm down the pub. Being able to link them to my phone is an added bonus and I like using the app to change the volume and settings on the hearing aids"
Other news from Hearing Wales